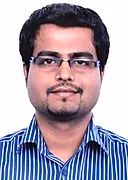 We are so pleased to announce that Amit Khare has joined Trusted IT Group as the Director of Managed Services. Trusted IT Group and our customers will greatly benefit from having Mr. Khare's deep functional and technical knowledge of Microsoft Project technologies and solutions. Below is his quick biography:

Over 12+ Years of experience in Microsoft Project Server 2003/2007/2010/2013, Microsoft Office SharePoint server 2003/2007/2010/2013, As part of Implementation, Configuration & Solution development, Testing in Microsoft Enterprise Project Management/Content Management environment. Project experience also includes Resource management, customer interaction, and project quality related activities.

Interested to learn more about our Managed Services? Click here find out what's included.