Small businesses have always struggled to keep up with their corporate counterparts. From scouting the right talent to carving out a competitive edge in saturated markets, SBOs face many challenges. Technology has always been at the forefront of these and is an area where many independent business owners often feel intimidated. Fortunately, as we dive deeper into the digital age, technology has become more accessible for businesses of all sizes. And there are a few things that companies, both large and small, can't afford to skip.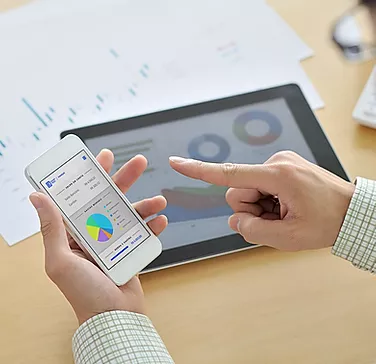 A dependable smartphone
One thing most small business owners can't do without is a reliable smartphone. A high-performing smartphone will permit you to email and call clients promptly, communicate directives to employees, check your inventory, shoot product photos, and much more. In today's business world, you can't afford to be using an outdated smartphone model that runs slowly and can't keep up with the needs of your business. Review the latest models to find one with the features, storage, and speed you need to operate your business properly.
Data loss prevention
With few exceptions, all businesses collect data from their customers. This might be names and email addresses for a mailing list or more sensitive information, such as credit card and Social Security numbers, home addresses, and birthdays. Keeping this information safe is a moral and legal obligation.
Keeping customers' data safe means understanding how data loss occurs in the first place. According to Techopedia, accidental deletion, data theft, viruses, physical damage to storage devices, and data corruption are all possible. Fortunately, there are ways to add a safety net against data loss.
Small businesses that collect data should consider using data loss prevention (DLP) tools and processes. DLP software, coupled with an audit of current operations, can protect personal information. For companies that collect personally identifiable information or other sensitive data, DLP may help them remain compliant with industry regulations and can help save money on legal fees in case of a data breach.
Voice search-optimized content
Most businesses are fully aware that starting a blog and maintaining an active online media presence should be part of their marketing plan. But as online searchers change their patterns, small businesses would be neglectful not to do the same when it comes to the content. For the most part, maintaining current content will not require any significant investment but is too important not to mention.
Search Engine Journal explains that using structured data and releasing content that is easily delivered and has a natural flow when read aloud are fairly simple ways to remain technically current online.
There are also other benefits to utilizing content optimization. Considering that the majority of online users now perform both key input and voice searches from a mobile device, content that is easy-to-read, understand, and access is paramount for mobile users. A responsive design combined with the right content can make businesses more visible online. Failure to do so may result in search engine penalties that can reduce a business's online visibility by pushing them further down in search rank.
Virtual private network
Virtual private networks (VPNs) are often utilized by large corporations that need to protect their data. However, there are many benefits to investing in a VPN and particularly for small businesses that wish to allow employees to work from home, a benefit that many career-minded millennials don't consider negotiable. Many employers see sharp productivity gains while saving money on overhead simply by allowing tech-enabled employees to work remotely either part- or full-time.
Establishing a VPN is not an involved process, but requires working knowledge of private network protocols. Maintaining a VPN may require hiring a dedicated IT person that can troubleshoot issues and ensure the network remains functional at all times for remote workers.
Another option is to establish remote desktop set up, although, without a VPN, this leaves the possibility for both slow connections and vulnerabilities from cybercriminals trying to access computers through a hacked remote desktop connection. Businesses who have properly established DLP procedures may be able to get by with the remote desktop while reducing instances of data breach.
Workflow management software
Another bit of technology that is invaluable for small businesses, including those with remote workforce, is workflow management software. This is a system that essentially brings together projects into a central location, allowing for collaboration among team members. The right workflow management software will follow a project from concept to completion and leave a digital paper trail throughout the process.
Workflow management software is a powerful solution for small businesses that can significantly increase efficiency and productivity. These types of systems are designed for teams and feature things like kanban boards, task delegation, project timelines, productivity reports, and other tools right from the software.
There are many options for workflow software that can be easily tailored to businesses in all industries and of all sizes. Many software designers further offer more in-depth management software for niche businesses including print shops and medical clinics.
Today's technology is more accessible than ever. From workflow management software that streamlines processes across multiple departments or locations to data loss prevention tactics that protect a company from data breach, small businesses cannot afford to neglect this vital aspect of their business. And as tech continues to evolve, these and other will only become more affordable and more invaluable.